My Money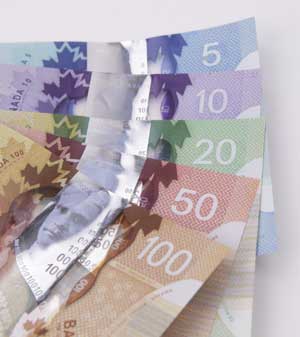 During major life events, of which separation and divorce certainly qualify, financial uncertainty can add volumes of stress to either or both spouses. The most important thing that anyone in this situation can do to alleviate the stress that comes with financial uncertainty is plan ahead. The professionals at The Divorce Centre will work with you to establish your Net Family Property (NFP) and any equalization that is necessary under the related legislation.
After this equalization is arranged and any child and/or spousal support plans have been agreed upon, the real work of balancing your future finances can begin.
Step 1: Prepare a Budget
This part sounds scary; and it can be — for people who dive right in, without taking the time to collect the necessary information first.
A budget always boils down to your income compared to your expenses. A financial planner or financial coach can help you establish a budget and give you some guidance that will help make sticking to your budget easier. In most communities, there are also not-for-profit credit counselling agencies that are available to help as well.
If you feel comfortable tackling the preparation of your budget yourself, go right ahead. For your convenience, we've prepared a handy budget checklist to aid in the process.
The use of personal finance computer programs can also make the task of keeping a budget much simpler. These are available for both the PC and Mac operating systems, as well as on mobile phones.
Step 2: Bank on Savings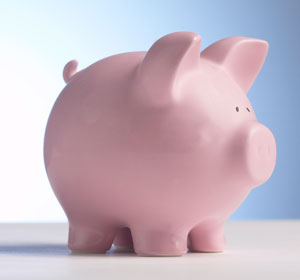 Personal finance experts suggest that we should be saving a minimum of 10% of our take-home income from every paycheque. In addition to this, the same experts recommend keeping enough money in savings to cover three to four months' of expenses in case of job loss or a sudden illness. While not always possible in practice, squirreling away what money you can provides a cushion against future misfortunes and will provide you with significant peace of mind.
An easy way to save money is to set up a pre-authorized transfer to your savings account: Even $50 or a $100 every paycheque will add up over time. More information on opening a savings account and setting up a pre-authorized transfer is available at your bank.
Step 3: Set Goals
Part of your financial security and emotional well-being involves setting financial goals for yourself. For instance, if you want to be able to take your child or children on a special outing (baseball game, rally, concert, etc) — mark the date on your calendar and plan for the extra money required to purchase the tickets and pay for the added expenses. Knowing that you need an extra $500 six months before you need it is far better than remembering you need that extra money the week beforehand.
Step 4: Enjoy Your Money
Don't go overboard, and don't spend what you can't afford to spend. But, within reason, enjoy your money and find ways to enjoy your new lifestyle. After all, money is a store of value — it's meant to be exchanged for other things of value.