About the Divorce Center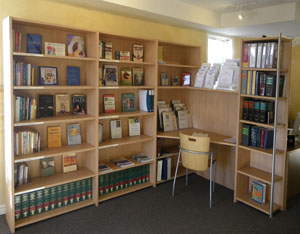 The Divorce Centre opened its doors in June of 2005 in downtown Orillia. Designed as a walk-in resource centre, clients are invited to drop in without an appointment to access the on-site resources. The Divorce Centre became instantly popular as a focal point for people experiencing the challenge of separation and divorce, who in many cases required immediate information or assistance, and could not wait for an appointment with a law firm.
Since opening, The Divorce Centre has become one of the largest providers of divorce solutions in Central Ontario, now serving a market which extends north from Barrie to Huntsville and west from Midland to Bancroft.
The focus of The Divorce Centre is to help you develop a fair resolution without needless legal expense or Family Court intervention. We provide an on-site family lawyer to assist you with the division of property and parenting planning.
If you require assistance with Family Court matters, our legal counsel is ready to assist, irrespective of whether you are self-represented or require a lawyer.
Your children and your financial security are important issues as you move through the challenge of separation and divorce. At The Divorce Centre, we focus on the key issues that help you find the right solution for you and your family.
The Divorce Centre was founded by John C. Menear HBA (Business) and LLB. Mr. Menear graduated from The Business School at the University of Western Ontario, and Osgoode Hall Law School. With a background in business and law, Mr. Menear brings both financial acumen and legal skill to the practice of Family Law.